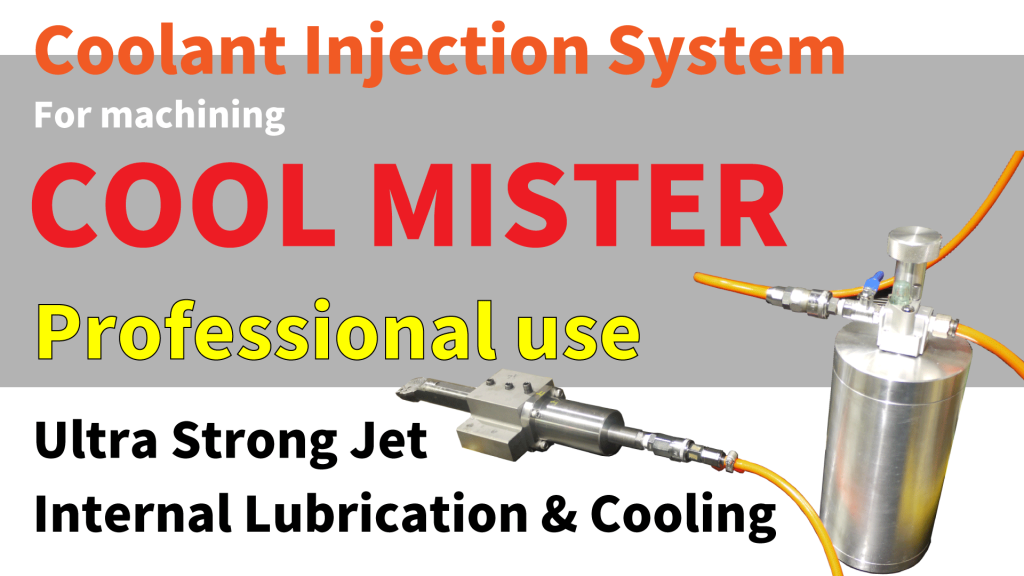 What is Cool Mister?
This holder and coolant injection system can directly reduce heat generation in the cutting section in general-purpose machine tool machining and remove chips by injecting them from the cutting section.
Heat is generated by the contact between the workpiece and the tool during the cutting process, and this heat can damage or deteriorate the cutting tool blade. In addition, if chips are not discharged properly, cutting defects and inaccuracies can occur.
Tools compatible with internal lubrication can be used by attaching the Gorilla Holder and connecting the CoolMister. This system improves productivity by injecting and cooling chips in areas where it has been difficult to discharge chips or cool down, such as deep hole drilling, difficult internal grooving, and internal thread machining.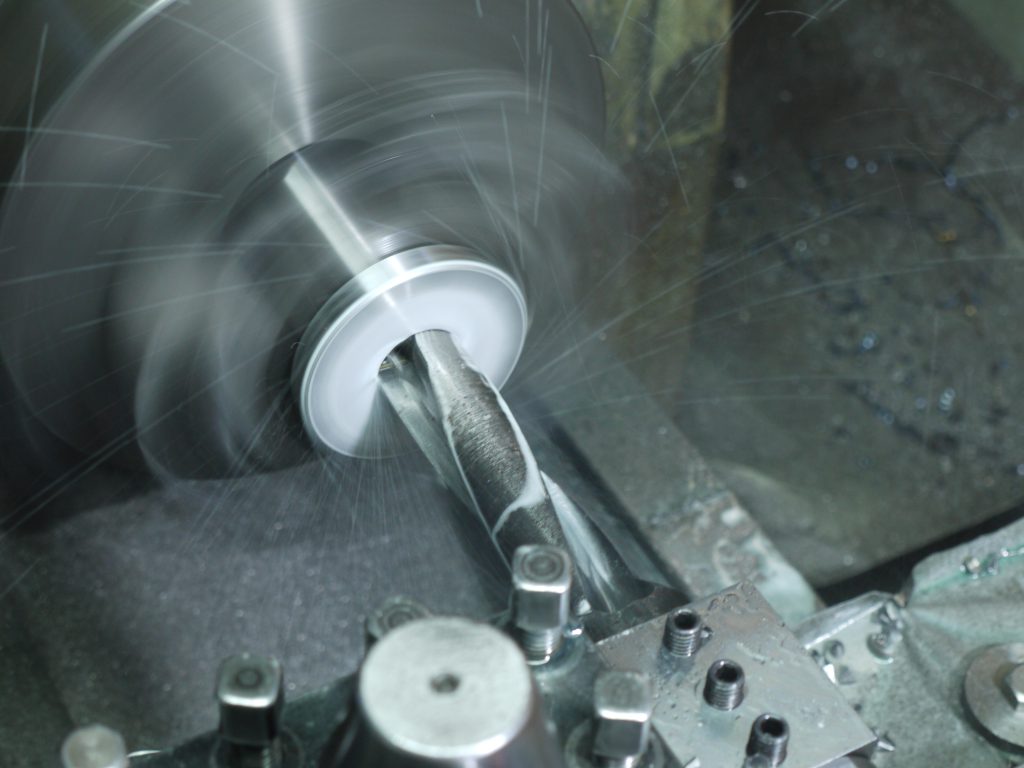 Features of Cool Mister
Compatible with internal lubrication tools・・・Machining is stabilized because oil can be supplied directly to the inside of the workpiece on a general-purpose lathe or similar machine. Since it is based on the Gorilla Holder, it can be used with general standard I.D. tools. The Gorilla Holder can be used for a wide range of products from standard products to custom-made products. Chips should be discharged in deep hole drilling. Please consult us if you have a need for direct cooling of the machining area. Powerful jetting: Chips can be discharged using the pressure of an air compressor, which leads to stabilized cutting and higher accuracy.
versatility・・・It can be applied to a variety of processing by using hoses and nozzles. Power is simply connected to the coupling coming from the air compressor.
Switching air・・・Not only can coolant in the tank be jetted out, but also only air under strong pressure can be injected by switching. This is effective when you want to discharge chips or cool down by injecting directly into the inside of the machine, such as in resin processing.
Contact us